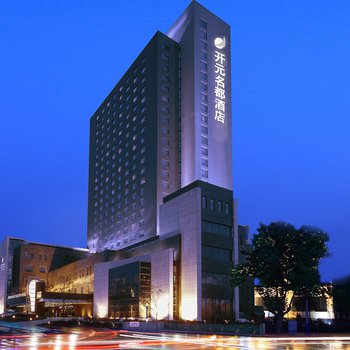 The Ruiwan New Century Hotel Tianjin (Tianjin Ruiwan Jiudian) lies in the center of Tianjin's Tanggu port area and is also convenient to the China Tianjin New Port. The hotel is also convenient to Beijing transit links, including the adjacent Jinjingtang Highway, as well as roads connecting to downtown Tianjing and Tangshan.
On offer are 294 rooms equipped with 24-hour hot water, separate bath and shower, broadband internet access and safes. Dining options include seafood buffet and Ningbo cuisine. Eight conference rooms are also available for booking.
Further facilities include a bar, KTV, fitness center and spa center.